January Support Upgrades
This Christmas season pushed us to our limits. Between changing addresses, answering questions, and tracking down missing letters, our support team handled hundreds of tickets per week. We resolved about 58% of those within one message, but that 42% of other tickets required back-and-forth which bogged down our support team and meant that our first response time to customers was hours behind our target.
We've implemented a lot of small improvements over the last month or so to make the support experience smoother and faster, but today we're rolling out a major upgrade: A brand new support form.
Forms may seem unimportant, but a good support form is the difference between response times of minutes and response times of days.
This form does a few things that our old one didn'y:
It helps customers answer their own questions, in instances where a support rep isn't needed. This reduces the number of unnecessary tickets our agents have to handle, meaning we can get to the ones we need to handle in a more timely manner.

It uses conditional logic to make sure we (the agents) get all the information we need to answer your question, without making customers fill out extraneous fields. This should reduce back-and-forth between agents and customers, allowing us to answer more customer inquiries faster.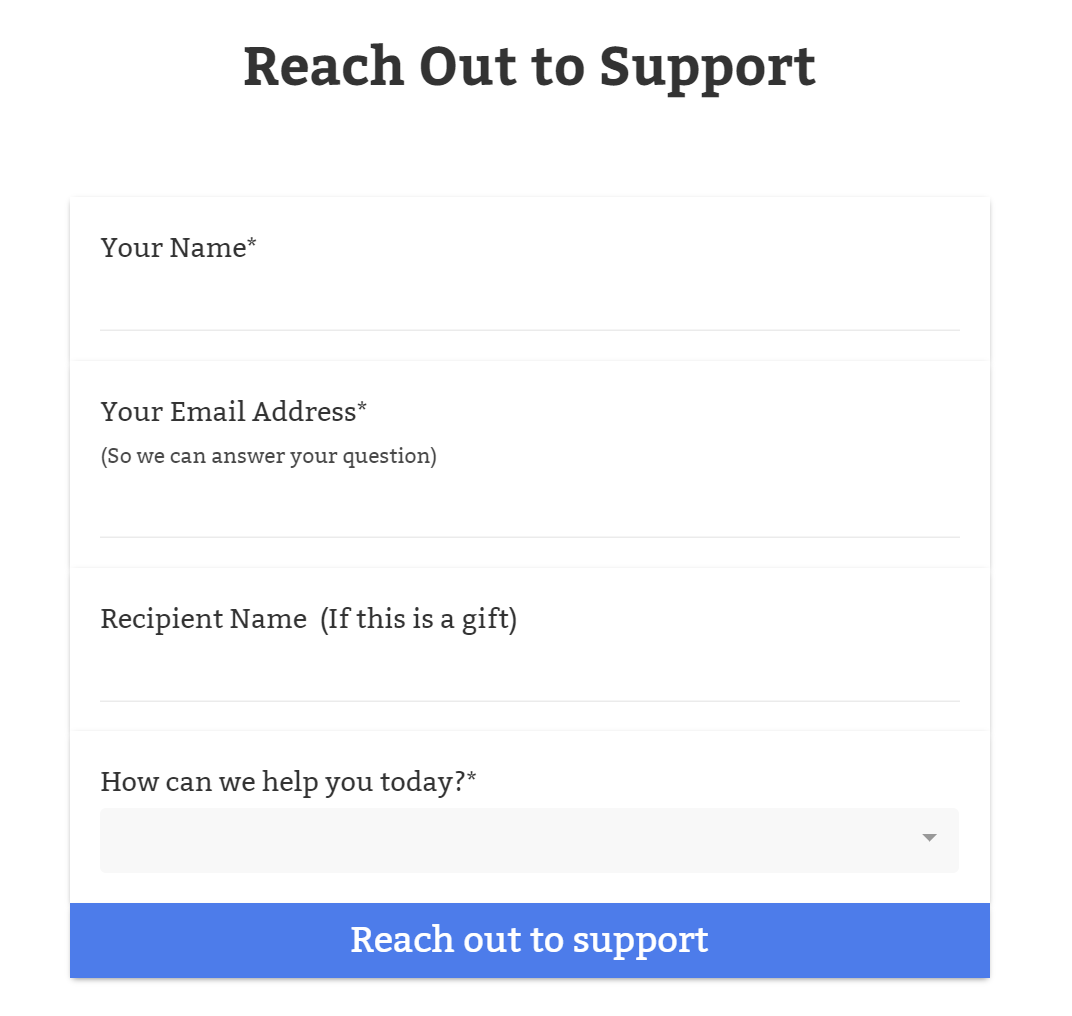 This form is certainly not perfect, and we have a long list of upgrades to our support process which we'll be implementing over the next few months, but I think it's a big step in the right direction.
Happy history hunting,
- Michael